Free Gifts With Purchase!
Happy Holidays from LTW
SPEND $50 AND RECEIVE A $25 OR MORE GIFT
SPEND $75 AND RECEIVE A $50 OR MORE GIFT
SPEND $100 AND RECEIVE A $75 OR MORE GIFT
ALL GIFTS ARE FULL SIZE COSMETICS PRODUCTS WHILE SUPPLIES LAST! THE MORE YOU SPEND , THE MORE FREEBIES YOU RECEIVE!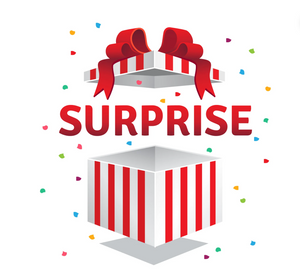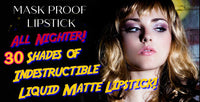 The Origial All Nighter Liquid Matte Lipstick!
Dinner Proof, Cocktail Proof, Party Proof..Kiss Proof..need more proof? Give it a try!
Shop ALL NIGHTER
CT Style with Teresa Defour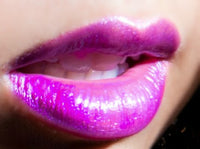 Custom Blended To Your Perfection!
LTW is a pioneer in creating the perfect shade of lipstick and textures for our clients. We have been creating for over 25 years with the finest ingredients available for a true personalize luxury lipstick. You can choose from popular shades below and customize with choosing specialty additives, or we can create you one from scratch by filling out our form. Do you have a discontinued shade you can no longer find? Send us a sample and we will do our best to duplicate it for you.
Custom Created Lipstick
The Custom Blend Experience
The Lipstick Artist
One of the areas most respected makeup artists, and a distinguished leader in the beauty industry, Lynn is an undeniable talent. She is passionate, dedicated, and hard working; it is these characteristics that have helped to earn her success and acclaim over the years. Her unique style and unparalleled technique have caught the eye of photographers and producers across the country and Internationally.  Brides, models and actresses alike seek after Lynn's talent for zeroing in on a woman's inner beauty and accentuating it through makeup application.
Read More